So I went to my mailbox today and I saw a pink envelope in it. I got SUPER surprised and excited!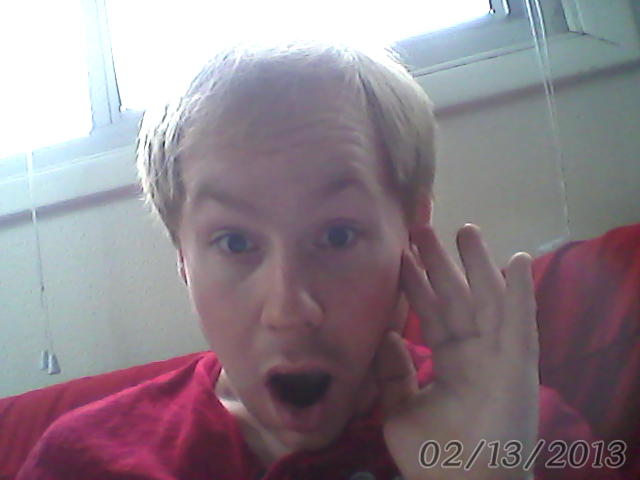 And then I chuckled, because of the ~girly~ handwriting. I thought it was from one of my little sisters!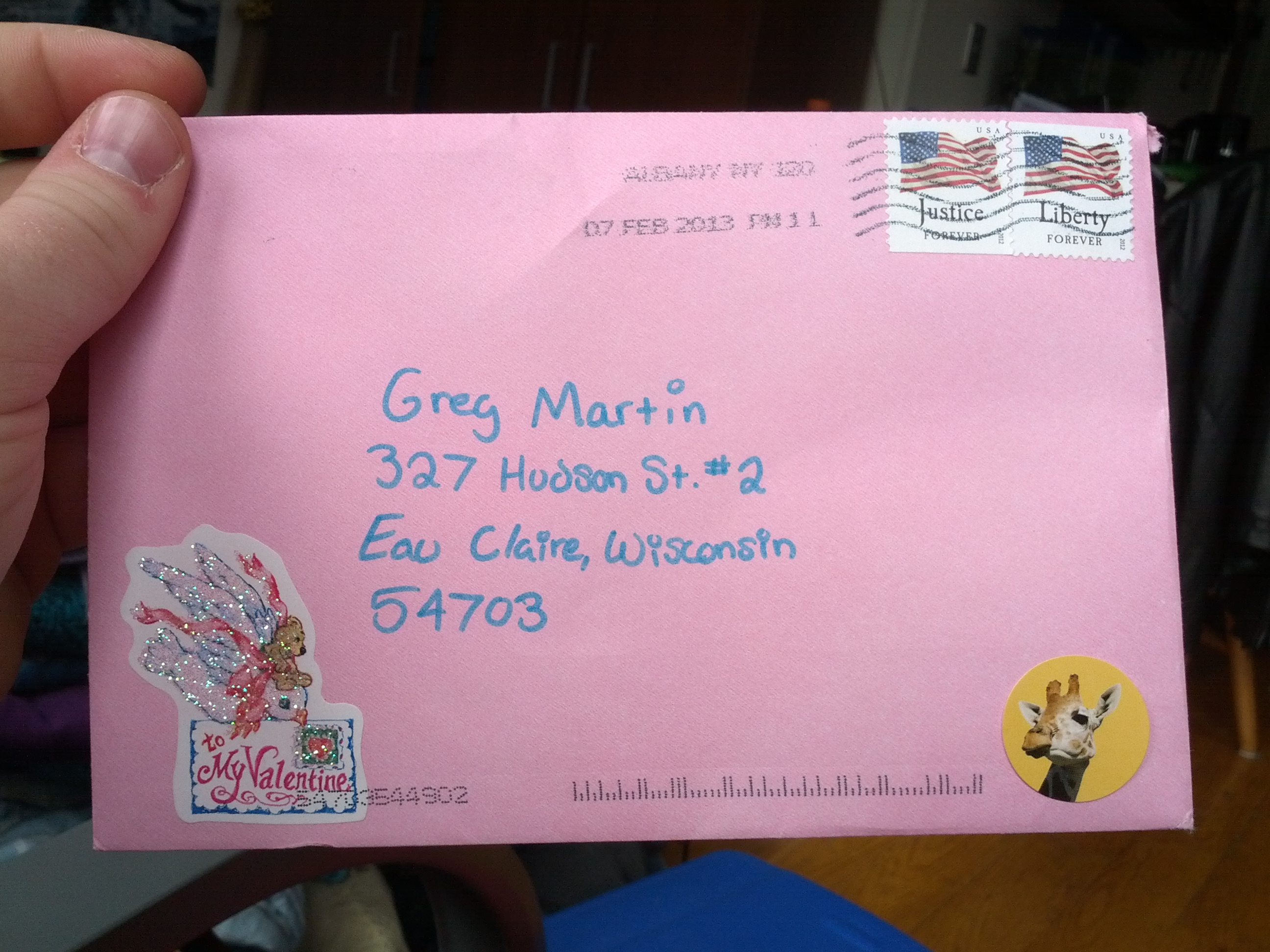 But look! It's from Albany, NY! I wonder who on earth?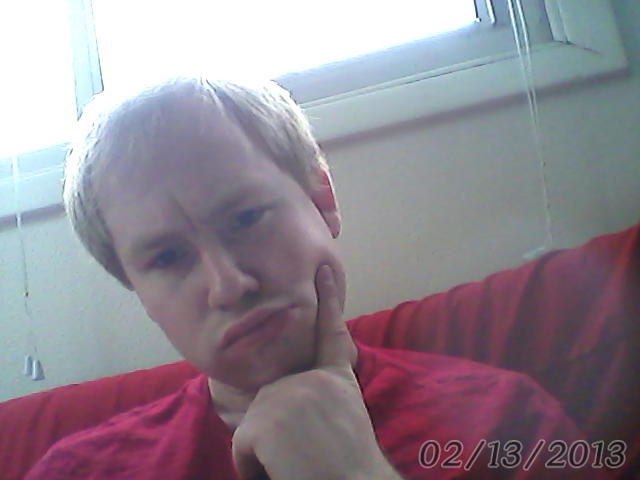 Let's see what Nellie thinks!
I think she approves! :) Now let's look inside.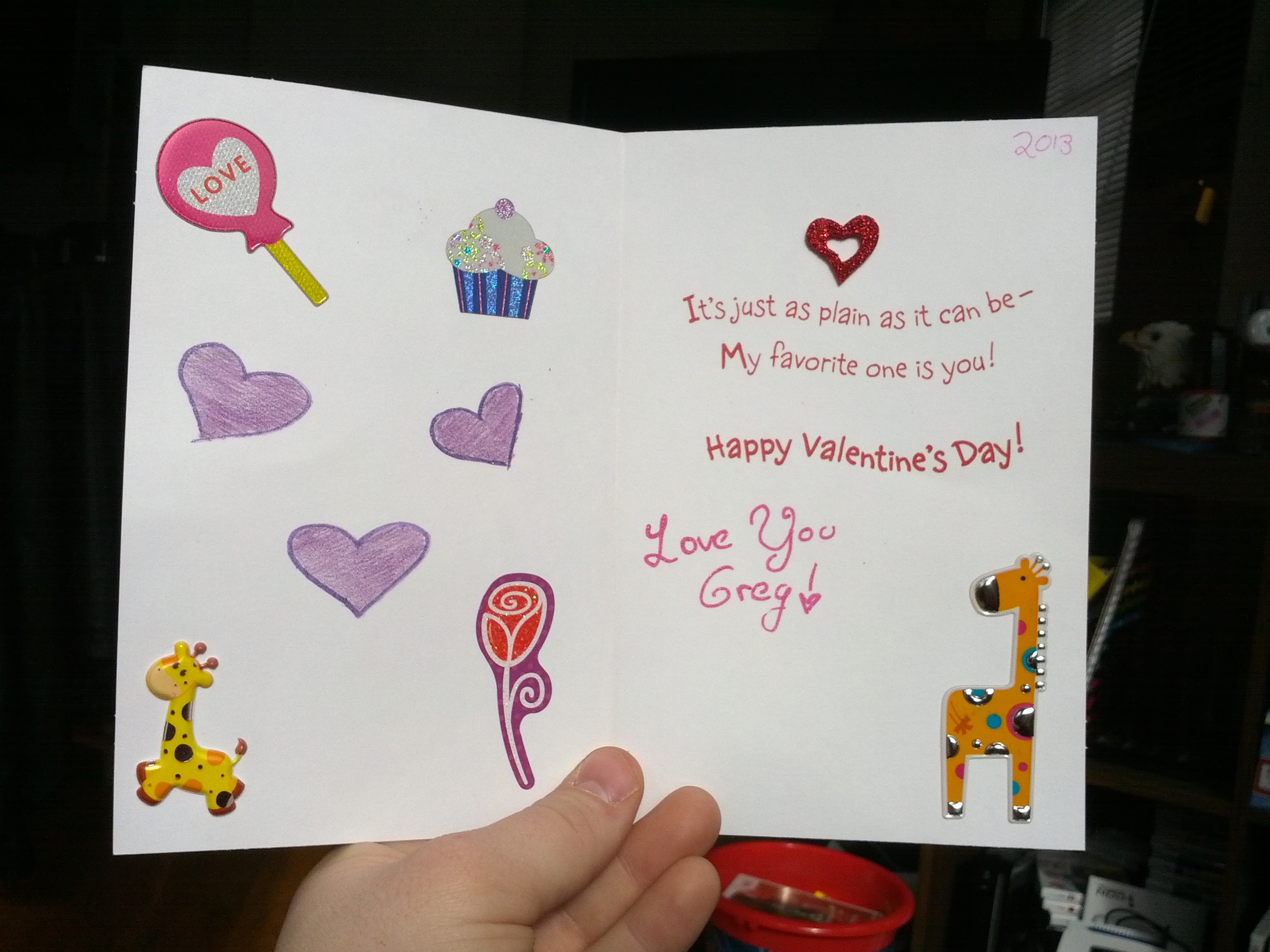 Awww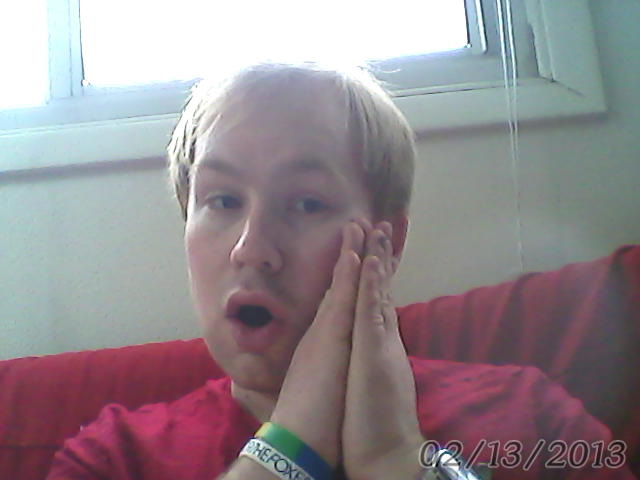 (Happy Valentine's to everyone else too :))